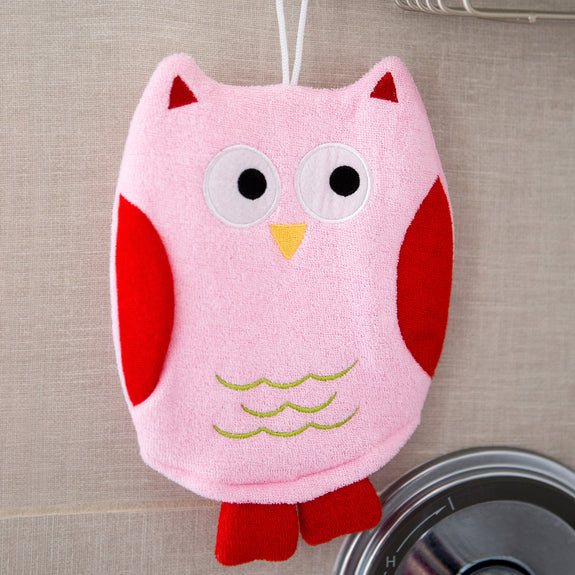 Owl Bath Mitt / Scrubber
7.99
Make Bath Time Fun
Your little ones will love bath time with these delightful gloves / mitts. They are a fun alternative to standard wash cloths. Enjoy your bath time. Have a lot of fun!!
Suitable for Kids Aged 3+ / Fits kids up to medium sized adults' hands.
Comfortable, Super Absorbent 100% Polyester Terry

Produce much foam with soap, body wash and shampoo, have more fun during bath

Machine-washable, for the sake of the environment we recommend washing in cold water
Measurement 6" x 9"